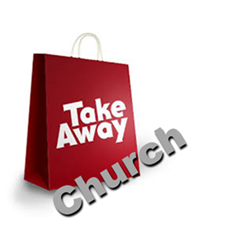 Welcome to this week's Take Away Church. I pray that Jesus will fill you with the Spirit of wisdom and revelation that you get to know him better; more intimately, that is Jesus' passion for you.

Christ Church Lutheran Regular Services

Due to the current restrictions Christ Church Lutheran Services

will continue to be held at 9:30am and in the Hall all Sundays except the fourth Sunday of the Month where it will be led from the Church with overflow into the Hall..
There is no requirement to book in while numbers are 3 person per 4 square metres at this stage.

COVID SAFE CHECK-IN

The government requires all people attending worship (including those who are considered essential to the running of worship) and other church-related activities to sign in via a QR code utilising a smart phone app or via a paper sign-in sheet.
It is recommended that everyone downloads the 'mySA GOV' app from the Google Play or Apple Store. For more information, please refer to https://www.covid-19.sa.gov.au/business-and-work/covid-safe-check-in
(We invite you to give expression to what Jesus has said to you through this time. Find someone to share with, what you believe the Spirit has revealed to you, or laid on your heart. Invite the Spirit to give you a word, a picture, a thought, an impression to share with those you'll meet this week.)
Sunday Service, 6th June 2021
Led by Jeanette Mann and the Bible League
Music Ministry Online Friday 4th June 2021
Music Ministry finally gathered face to face again in the Steeple after 14 months!
View their event below
Songs to enjoy:

<![if pub11]>

Hear Me Lord - Emu Music
https://youtu.be/bF1VKZiMxP0

Listen To Our Hearts - Casting Crowns
https://youtu.be/LxqHo2Pvfm0

Open the Eyes of My Heart Lord
https://youtu.be/x0orH2uloeI

For The Kids:

They All Love the Lord
https://youtu.be/UNYfeMdZU6E


Forever I Am Yours
https://youtu.be/hb69anahjvY

Youth: Next Youth get together is Friday 11th June 6.00pm
Christ Church, JDH Cave. Bring tea to share

This Week's Take Home Pack

LCA Devotion or Click here to organise daily LCA Devotions sent to your email

A new roster is available, click here to view

Position vacant: Treasurer, click here to view

Kairos Prison Ministry information, click here to view

Australian Lutheran College letter, click here to view

Heartland eNews, click here to view

Lutheran Media Newsletter, click here to view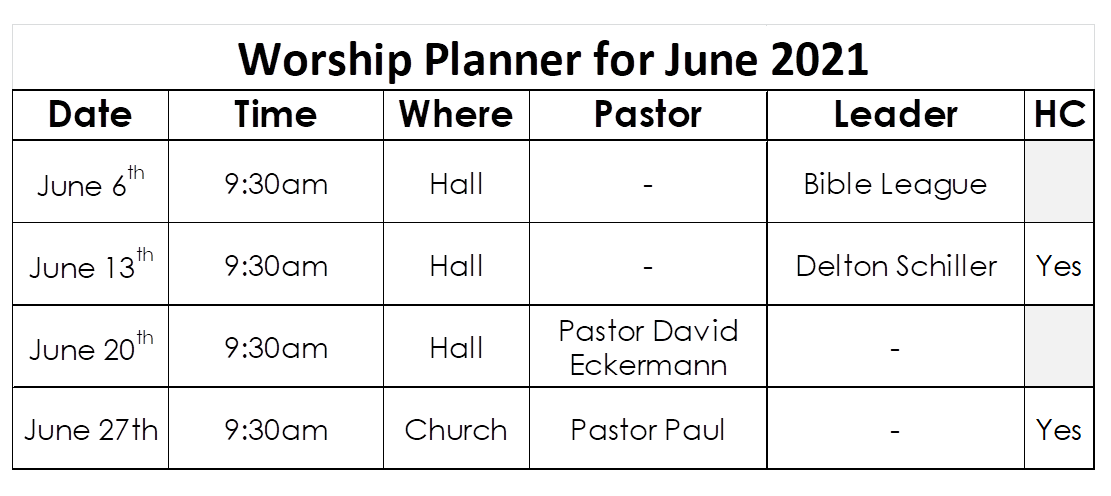 Please continue to pray for one another and to keep in touch with each other.
Always remember: It is the Lord who goes before you. He will be with you; he will not fail you or forsake you. Do not fear or be dismayed. Deuteronomy 31:8
Blessings to you all,
Yvonne
and Janelle
NATURAL READER 16 https://www.naturalreaders.com/software.html
This is a free program which will read out any PDF file; such as the sermon.
I invite you to have a try. Download the program and have the sermon read
out to you as you read along.