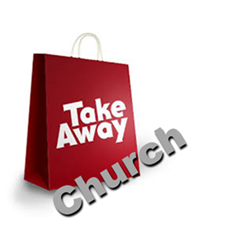 This Weeks TAKE AWAY
Here we have 'Reformation' the sequel. What would you be prepared to die for? For Martin Luther that wasn't a theoretical question, he was under the death sentence for his stance, believing we are saved by faith in Jesus by God's grace. This also was a theoretical dogmatic statement. In this relationship of love and affection, Luther discovered life with God. Isn't that life to the full. He wasn't hounded by failures, not having done enough, always unsure of his standing with God. In Jesus, through his crucifixion for Luther there was no doubt; he is a loved child of God who he delights in. This is what Jesus has done for us. This is the victory we get to live in.
Isn't it interesting that we are having pushed upon us at this time 'Halloween'. All the images are of death and fear. What a contrast; Luther discovered life and love. Where would you want to be; death and fear, or Life and Love with Jesus?
I'll gladly take my stand with Jesus, risking that what he says is true. I know Jesus will never change his mind; after all he's died on the cross to save you, to love you, to forgive you. After going to that extreme he's not going to walk away from you just because you are irritating at times. People do walk away over all sorts of things. Upset them and they walk, feeling it is their right.
Isn't it sad that we treat each other that way? I'm always thankful Jesus never treats me like that. He forgives. He takes the initiative to find me. His door is always open; and I certainly don't deserve it. Thank God, he is love and perfect love (that's God) drives out fear.
The Story of Martin Luther (Playmobil Animation) – Go Chatter
https://www.youtube.com/watch?v=tox2TflUH90
Who was Martin Luther? 95 Theses & The Reformation – World History (1517)
https://www.youtube.com/watch?v=kKQWNgjdS9Q&list=RDCMUCoVCuOMrzrcJMWuCLQRtrrQ&start_radio=1&t=79
Halloween: Trick or Treat?
https://www.youtube.com/watch?v=LyfXTBdegQM
Share What's on Your Heart with Jesus:
Martin Luther considered that 'Confession and Absolution' could be the third sacrament; apart from the fact it didn't have a physical element attached like baptism (water) and communion (bread & wine).
What a great gift to be forgiven. You don't have to carry all your hurts and mistake around, you can be forgiven, you can forgive. You are set free from a guilty conscience, from depressing thoughts, for feelings of failure. Bring them to Jesus in pray; ask for his forgiveness, his grace, his mercy, his fullness of life. Jesus can always be relied on, he is totally faithful. He continues to give his life so that you might have life. Jesus didn't reject you when he was on the cross, dying rather than denying you. You can be totally sure he won't change his mind now.
Take some time to share with Jesus your hurts, struggles, mistake, where you need forgiveness and where you need to forgive. Invite Jesus into those strained relationships that he might bring his healing presence.
Roman Road to Salvation – How to be Saved
https://www.youtube.com/watch?v=KvDbsuG5-RU
Every Giant will fall – Rend Collective
https://www.youtube.com/watch?v=EF84v-oOhp0&list=RDU_e3jB7tF8s&index=30
Let Jesus Speak to Your Heart:
Martin Luther is credited with saying; 'If you sin, sin boldly'. In other words, seek to live by faith. Talk with Jesus, take what he places on your heart and then do it. As you read the Bible, be open to the Spirit's lead. Grab those thoughts, images, ideas, passion and risk believing Jesus is the one leading. Risk believing it is Jesus and do it.
I invite you to spend some time inviting Jesus to reveal what is on his heart. Invite Jesus to reveal areas in your life that need a little reforming. Ask Jesus to reveal the healthy, strong areas in your life, that you build on them.
Risk believing Jesus has sent the Spirit to guide you in all areas of life, in all your relationships. Be open to the Spirit, listening for his prompts, ideas, impressions, feelings, and then step out doing what you believe Jesus is calling you to do.
Our Prayer – Rend Collective (Lyric video)
https://www.youtube.com/watch?v=U_e3jB7tF8s
A Message from Pastor Tim
For this week we reflect on some of the thoughts and ideas from the Reformation. You are invited to participate, as you pause and reflect when asked to.
Martin Luther was used by God to reform his community of faith. Unfortunately traditions and the like had managed to sideline Jesus. It more and more became about what we had to do, how we had to please God to get what we wanted. Sadly for some the community of faith was being treated as a business; it was all about making money, building grand structures, using power and influence to gain more wealth and prestige.
As I look at this I'm reminded that it is so easy for me to squeeze Jesus out, or at least have Jesus and my mate's opinions, Jesus and holidays overseas to make my life worthwhile. It happens subtly, we add on to Jesus and soon I become deaf to his voice, no longer following his lead. I follow my logic, what's best for me, what my financial adviser says.
The reformation for me is always refreshing to remember as I invite Jesus to show me where I need to reform some of my opinion, my ways of treating people, my passions, so that they are a living reflection of Jesus and the wonderful relationship he's created for me to share with him..
Enjoy.
Take Away Church 1 November 2020
(I invite you to give expression to what Jesus has said to you through this time. Find someone to share with, what you believe the Spirit has revealed to you, or laid on your heart. Invite the Spirit to give you a word, a picture, a thought, an impression to share with those you'll meet this week.)
Song:
Reformation Song by Bob Kauflin & Tim Chester
https://www.youtube.com/watch?v=if0px-drjHk&feature=emb_logo
For The Kids:
Slapstick Theatre (Paul and Silas)
https://www.youtube.com/watch?v=5t_3BuseTS0&feature=emb_logo
The Story of Martin Luther (Playmobil Animation) – Go Chatter
https://www.youtube.com/watch?v=tox2TflUH90
Rend Co. Kids – Feels Good
https://www.youtube.com/watch?v=LJxVHzARMmE
Song:
Praise the Lord Every Day
https://www.youtube.com/watch?v=v5EC22vjUdg
Faithful one – Robin Mark
https://www.youtube.com/watch?v=Uxviwvjyg1w
Here's a few more clips to enjoy:
This is a three part sequel.
Wimbers Conversion 1
https://www.youtube.com/watch?v=3MTtRnriDwc
Wimbers Conversion 2
https://www.youtube.com/watch?v=bi3jtake0z4
Invite Jesus to give you discernment at you listen to these thoughts and ideas. Always read everything testing it against the clear word of God; Jesus is King. We are saved by grace, through faith, for Christ's sake.
Santa vs Jesus
https://www.youtube.com/watch?v=NmS_s23TL1k
If Phones Were Bibles
https://www.youtube.com/watch?v=tzG1z1BlgsY
Your Feet Are Wet
https://www.youtube.com/watch?v=T2yw4nYKid0
Amazing Grace: The Story Behind the Song
https://www.youtube.com/watch?v=8m8AHHduTM0
An Atheist Changes her Mind
https://www.youtube.com/watch?v=2-Xdl5RDf84
Songs to Meditate on and enjoy:
Every Beat – North Point InsideOut (Lyric)
https://www.youtube.com/watch?v=jiuOAn97RVY&list=PL8ecln3vdBdLioL8UZ-wZFp6sjnM_SbML&index=55
Wave Walker – Citizen Way (Lyric)
https://www.youtube.com/watch?v=ogmsXfAEXq0&list=PL8ecln3vdBdLioL8UZ-wZFp6sjnM_SbML&index=39
He Knows – Jeremy Camp (Lyric)
https://www.youtube.com/watch?v=OsccUg4TDd8&list=PL8ecln3vdBdLioL8UZ-wZFp6sjnM_SbML&index=29
Lions – Skillet (Lyric)
https://www.youtube.com/watch?v=DzjfNI2XEBs&list=PL8ecln3vdBdLioL8UZ-wZFp6sjnM_SbML&index=20
Witness – Jordan Feliz (Lyric)
https://www.youtube.com/watch?v=wgD92xLlNGs&list=PL8ecln3vdBdLioL8UZ-wZFp6sjnM_SbML&index=19
This Week's Take Home Pack
LCA Devotion or Click here to organise daily LCA Devotions sent to your email
Adversity to Advantage - Online Training Course - click here for information
Churches Unite to sing The Blessing Over Australia - click here to view
Here is a link to the LCA Church@Home web page which includes a range of resources to help you worship at home. Just click below:
NATURAL READER 16 https://www.naturalreaders.com/software.html
This is a free program which will read out any PDF file; such as the sermon.
I invite you to have a try. Download the program and have the sermon read
out to you as you read along.