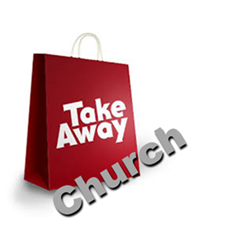 Welcome to this week's pack and information

Christ Church Lutheran Regular Services

Christ Church Lutheran Services

will be held at 9.45am each Sunday with services held alternately in the Church and Hall. Morning Tea is available in the Hall before and after services. All welcome
Please keep up to date with the current COVID restrictions - the wearing of masks is optional and we respect people choices.
<![if pub11]>

Service on Sunday June 19th 2022 ~ Pastor David Kuss

Have a listen to Vision Christian Media Radio Station in Murray Bridge at 86.7FM. It is available 24 hours a day, 7 days a week.

Songs to Enjoy:

Great is Thy Faithfulness
https://youtu.be/ErwiBz1QA4o

There is None Like You
https://youtu.be/KnhUh2tt97Q

Shout to the Lord
https://youtu.be/gn5CMSSAx_c


For The Kids:

Blessed Be Your Name
https://youtu.be/n7wgbuuYKL4

His Banner Over Me is Love
https://youtu.be/4dKw6WnPOg8

Give Me Oil in My Lamp
https://youtu.be/3OGMjDllEJM

Youth are meeting Friday, July 1st 2022. All welcome. (Keep in touch about any details)
Youth will meet every 1st and 3rd Friday of the month as well as the 4th Sunday of the month.

This Week's Take Home Pack:

LCA Devotion or Click here to organise daily LCA Devotions sent to your email

A roster is available, click here to view

A Lutheran Men of Australia newsletter is available, click here to view

The Grow Together magazine is available, click here to view

Reconciliation is all about God's Heart ~ A message from Bishop Paul, Smith click here to view

Please continue to pray for one another and to keep in touch with each other.

Always remember: It is the Lord who goes before you. He will be with you; he will not fail you or forsake you. Do not fear or be dismayed. Deuteronomy 31:8

Blessings to you all,

Yvonne

and Janelle

NATURAL READER 16 https://www.naturalreaders.com/software.html
This is a free program which will read out any PDF file; such as the sermon.